Leigh "Rusty" Porter Hannon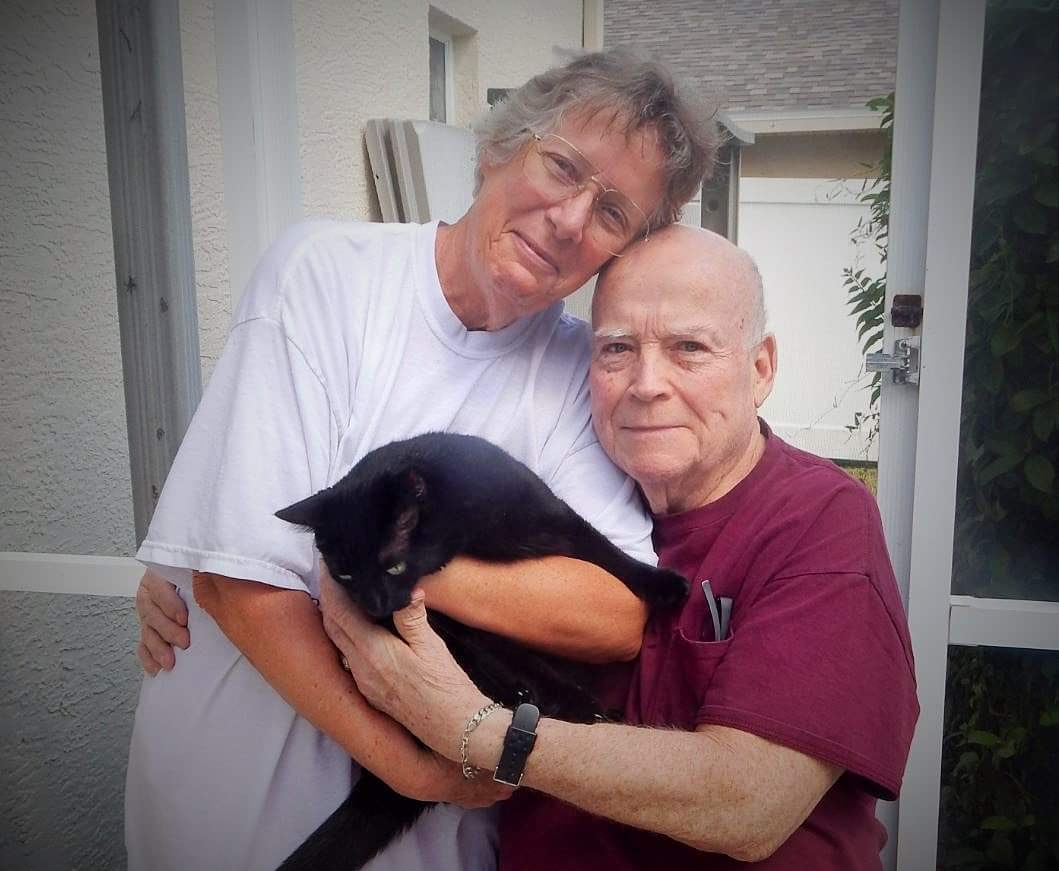 Share
Let the family know you care by sharing this tribute.

Rusty Porter Hannon, Nee Leigh Sinclair Loane, 8/7/1940 – 12/7/2022, was born in Greenwich, Connecticut. This vibrant, intelligent, driven, generous, feisty, beautiful, warm, tough, breathtakingly thoughtful woman left this world to join those who waited anxiously for her. 
Rusty was raised in different places including Florida, and Old Greenwich, Connecticut. She graduated from Oberlin College with a Bachelor of Arts in English and went on to an extremely successful career where she was known as a powerhouse, becoming the first female Vice President in publishing in New York City at the age of 30. She was loved and admired by so many she worked with. Rusty showed equal respect to the mailroom employee and the CEO alike.
She married Stephen Porter (D) shortly after graduating college, and later, the love of her life, David Hannon (D). They made their home in Stamford, Connecticut, then later in Lutz, Florida. Their home was warm and welcoming, served fabulous meals, and was a refuge for many. They enjoyed a robust, loving circle of wonderful friends.
Rusty told David when they married that she wanted 30 big ones (years), then he could go off with the dancing girls. Well, Rusty loved to dance. David kept his dancing girl right to the end, as she lovingly cared for him during his illness. Now, just shy of a year later, these two are reunited. Bravo, we say.
Rusty took so many under her wing in love and generosity. She loved freely and fully. She could tell you off with the best of them, then envelop you in her warm embrace. Rusty's generosity touched many, many lives. She helped others to stand, by her words, encouragement, serious talking to's, or financial and other means. We will be forever touched by her example of generosity, and pure love.
Rusty is survived by her sisters, Tucker Stoodley, Scott Richmond, and Lynn Hannon. She is survived by many nieces and nephews including Marlegh (John) Savage-Mansfield, Julie Farrell, Gaylin (Jim) Petty, Brian (Julie) Farrell, Kevin Farrell, Elisabeth (Ralph) Lord, Phil (Cassie Guy) Stoodley, Nicki (Craig) Carmody, Lael Stoodley, Lisa (Bucky) Norcross, Jennifer (Joseph) Burgess, and their many children. She is predeceased by her husband, David Hannon, Parents Leigh Richmond Donahue and George S. Loane, Jr., a nephew, Graeme Farrell, and several dear friends.
A 'BonVoyage' gathering will be held for her in Florida, and a funeral at the Church of the Holy Spirit in Stamford, Connecticut at a later date. Details will be forthcoming.
Share
Let the family know you care by sharing this tribute.