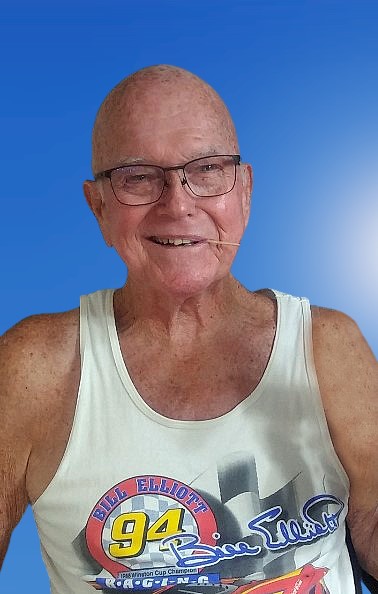 Share
Let the family know you care by sharing this tribute.

PIXLEY, Howard Alan, of Seminole passed away peacefully at his home on April 2, 2023, at the age of 87.
Howard was born in Delevan, NY on June 1, 1935, the son of Gordon and Calla Pixley. At the age of 17 he married the love of his life, Waneta Dutton Pixley. By the time they were 23 and 24 years old, they had all 6 of their children. After living in Allegany, NY for most of their lives, they packed up their children and moved to Florida where they bought their home and started their new life. Howard went to work for his best friend who trained him to become one of the most amazing framing contractors you could ever find. Howard took great pride in his talents as a carpenter.
Howard was a people person. He never met a stranger and loved to talk to people and make them laugh. You never saw Howard without a toothpick in his mouth. That was his trademark. He had so many friends and people who loved him, but above all, he cherished his family. He always worked very hard to provide a wonderful life for his wife and children and they will miss him beyond measure.
Howard and Waneta loved to travel. They had many motorhomes over the years, and they traveled all over the country attending Nascar races with friends and family. Several of their children had motorhomes so they were fortunate enough to travel with their parents and share incredible adventures with them. They will cherish those memories forever.
Howard is survived by his wife Waneta, their sons, Michael (Jane) Pixley, Daniel (Debra) Pixley, daughters, Linda (Bogie) Winstead, Bonnie Baggett, Sharon (Corky) Markwart and Cathy Holcomb, as well as 12 grandchildren and 18 great grandchildren.
A private family celebration of life will be held in the coming weeks and a public Memorial will be announced in the future.
Share
Let the family know you care by sharing this tribute.