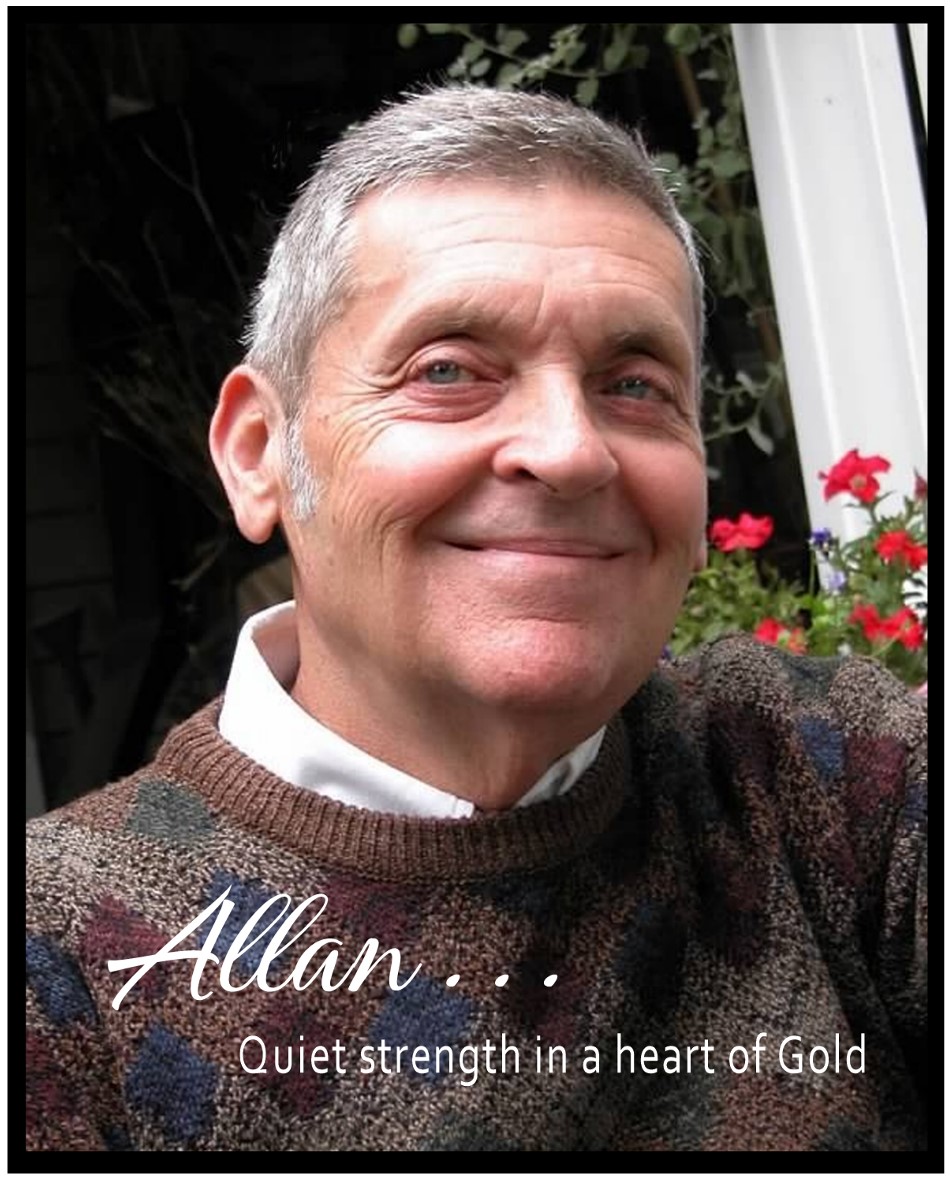 Share
Let the family know you care by sharing this tribute.

Allan James Vetter, 87, of New Port Richey, FL, passed away on July 25, 2023, at Madison Pointe Care Center in New Port Richey, FL. He was born in Hackensack, New Jersey on July 6, 1936. Allan valiantly fought a long battle with failing health, and passed peacefully, comforted by his wife, Phyllis, at his side.
Allan was the epitome of kindness, and his life spoke volumes about his character and the positive impact he made on so many, setting an example for others and guiding their futures. Allan has left an indelible mark on our lives, making it abundantly clear that we have all lost someone very special. With heavy hearts, we commemorate the life and mourn the passing of Allan Vetter.
Allan was a beloved husband, father, and step-father. He is survived by his wife, Phyllis Sirico Vetter, and his children who stand as a tribute to the legacy he fostered: Son, Dr. Douglas Vetter and his wife, Dr. Kathleen Yee, of Jackson, MS; Son, Dr. Scott Vetter and his wife, Beth, of Shreveport, LA; Daughter, Joanne Schraeder and her partner, Bob Boyd, of Myrtle Beach, SC; Daughter, Karen Vetter of Murrells Inlet, SC; Step-daughter, Hedy Sirico of Philadelphia, PA and six grandsons. He was preceded in death by his Father, Dr. Joseph J. Vetter, Mother, Marion (Pendergast) Vetter, Brother, Frank T. Vetter, and Step-son, Frank (Tony) Sirico, Jr.
Allan graduated from Hackensack High School, Class of 1955. Following graduation, he served in the US Naval Reserve for 8 years, proudly serving his country. In 1989, while living in the Pocono Mts. of Pa, he married Phyllis Sirico. They celebrated 34 years of marriage this past June.
For many years, Allan owned a successful construction business in Monroe County, PA, building countless homes in the area. Taking great pride in his work, Allan left a lasting imprint of craftsmanship and diligence in the community.
In his earlier years, Allan enjoyed many memorable camping trips with his children, fostering strong bonds and treasured memories. He took great pride in teaching his crafts, including building, plumbing, electrical work, and every "how-to" in the book. His children, to this day, are eternally thankful for his invaluable teachings. As the years unfolded, his passion for restoring vintage cars and collecting automobilia and petroliana brought him countless hours of pleasurable tinkering. With tools in one hand and creativity in the other, Allan's workshop was a playground for innovative gadgets we didn't even know we needed!
In honor of Allan's life, memorial remembrances may be made to: "Hershey Medical Center, University Development, P.O. Box 852, Hershey, PA 17033, Att: Hemophilia Program." By sharing generosity and extending love to others in his name, we honor his legacy and ensure that his compassionate spirit lives on.
Allan will be laid to rest alongside his brother in Pine Grove Cemetery, South Sterling, PA.
May his laughter resonate through our memories, reminding us that life should be lived fully, with a generous helping of happiness and humor.
Fly high, Allan, upon the wings of the memories we hold dear, for you will forever be remembered.
Share
Let the family know you care by sharing this tribute.