What Kinds of Services Work with Cremations in Largo, FL?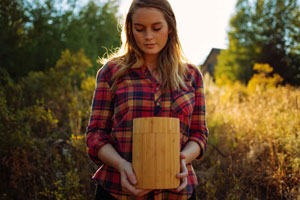 Best Care Cremation is a determined cremation service provider in Largo, FL. We recognize that the death of a loved one is a tough moment for those left behind to deal with the loss. We take pride in knowing that your or your loved one's desires will be carried out as desired. Our team is here to assist you while delivering custom personalized cremation services to fit your budget, beliefs, culture, and nationality. Call us today for your cremation needs at 727-500-1707 or visit us at 15381 Roosevelt Blvd Clearwater, FL 33760.
Contrary to common beliefs, cremation does not need to be a stand-alone service. In many ways, cremation expands the options you have available when planning for the final arrangements of a loved one. Consider the different types of cremations in Largo, FL.
Direct Cremation: Our most basic service package can be held with a brief goodbye viewing for a handful of the closest loved ones. This works best for those who have no inclination to present a more public service. Included in the package is the transportation of the deceased to the facility, the cremation process, and any needed equipment such as a cremation casket. Our facility complies with all federal and state laws governing the cremation process.
Memorial Service With Cremation: It is relatively common to have a memorial service when cremation has been selected. Since the time-sensitive portion of arrangements can be handled right away, it opens up a bit of flexibility on when to hold the honoring service. Memorials traditionally do not have the body of the deceased present. It can be scheduled at a time that is convenient for family and friends to gather. However, it doesn't necessarily need to be drawn out over a more extended period of time.
Full Funeral Service With Cremation: Funeral services can be held for an individual who will ultimately be cremated. In these cases, the body is embalmed and presented for viewing within a rented casket. Usually, the liner of a rented casket is a one-time use so that the casket is completely clean and fresh for each patron. After the viewing and funeral ceremony are completed, the body is transferred to the crematory for the final procedure.
The folks at Best Care Cremation have a keen eye for details and great respect for the work they do. High quality and affordable service can coexist in the right hands! Our clients are delighted with the way we take care of their departed and help them create a meaningful goodbye ceremony. In more traditional funeral homes, high price tags often accompany these services.
What is the Process for Performing Cremations in Largo, FL?
Cremation services offer an alternative solution to intact casketed remains. Many people choose this option because they feel it is more environmentally friendly. The process itself is fairly straightforward but must legally be performed by appropriately licensed professionals. Most states require a waiting period between the time of death and the procedure of cremation since it cannot be reversed. This also allows the establishment time to acquire the needed permits to proceed.
When it is time for the cremation, the body is carefully identified to ensure no mix-ups. The body is placed within a lightweight crate or cardboard receptacle. This preserves the dignity of the deceased and also protects those who are handling the final remains. The container and contents are locked within a cremation chamber. Once secure, the heat is ignited, and everything inside the furnace chamber is reduced down to essential elements. After cooling, any residual contents are collected and processed for uniformity. This collection of "ashes" is then given to the family to memorialize as they see fit.
How Can Cremated Remains be Memorialized?
After the cremation takes place, there are different ways that the ashes can be handled. Here are just a few ideas we have heard of for final arrangements after cremations in Largo, FL, are completed.
Scattering: Cremated remains can be scattered in a wide variety of settings. The most important thing to consider is what is legal and permissible. It is also a good idea to think about what type of access you will have to the location for the scattering and future visits. Be sure to obtain necessary permissions and follow any rules so that nothing will mar your scattering ceremony.
Funeral Urns or Permanent Display Container: Ashes are often housed within decorative urns and kept near the surviving loved ones.
Keepsake Jewelry or Mementos: Many customizable options for cremation jewelry or mementos have been designed. Some have a small, secure chamber to hold a tiny portion of the remains.
Burial: Ashes can also be buried according to the rules and regulations of your chosen cemetery or memorial park. If above-ground burial is being sought, select a site that offers columbarium niches for the permanent memorial.
Non-Traditional Options: There are entirely unique ideas people have come up with too. From packaging remains into customized fireworks to planting them with a tree or even launching them into space (pricey!), there is a multitude of choices.
Where Can You Get More Information?
As you explore your options for cremations in Largo, FL, reach out to Best Care Cremation. The expert staff at this facility can answer any questions you have. Located at 15381 Roosevelt Blvd, Clearwater, FL 33760, you can stop in or call 727-500-1707 to make an appointment.
Cremations FAQ's
Can you choose a crematorium?
You are free to select whichever crematorium best meets your requirements. Some funeral directors prefer to work with their local crematorium and may recommend it, but this does not obligate you to do so. Funeral directors are unrestricted in their ability to work with any crematorium of their choosing.
How long does cremation take?
The typically weighted remains require 1 hour to 1 1/2 hours to cremate at the optimal temperature (1400-1800 degrees). Several hours may pass before the cremated remains are made accessible to the family.
What is the least expensive way to be cremated?
Direct cremation is the least cost disposition option because the most expensive items are eliminated, such as the coffin, preparation of the body, funeral ceremony, and considerable transportation. Furthermore, for direct cremation, certain funeral houses may charge a cheaper basic services price.