What is Included in the Process of Cremations in Clearwater, FL?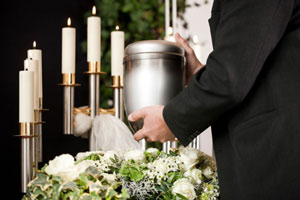 Best Care Cremation is an affectionate cremation service provider in Clearwater, FL. We understand how difficult it is to prepare a meaningful memorial ceremony after the death of a loved one. For many years, we have worked hard to tailor a meaningful and respectful cremation ceremony to each family's preferences and budget. Call us today for your cremation needs at 727-500-1707 or visit us at 15381 Roosevelt Blvd Clearwater, FL 33760.
If a loved one has passed and cremation is being sought, you don't have to sacrifice quality care for affordability. The cremations in Clearwater, FL, handled through Best Care Cremation are completed with great respect for the deceased and their bereaved loved ones. The cost of services is remarkably less than those offered through traditional funeral homes.
A simple cremation with goodbye is available for those who are not seeking to hold a public service. It includes the transfer of the deceased to the crematory, the cremation itself, and any needed tools such as the cremation container. All applicable laws are carefully followed, and each cremation is handled individually in our onsite crematorium. The goodbye ceremony is limited to 5 people and 20 minutes in length.
It is also possible to plan a memorial service in conjunction with the cremation services you select. This allows for a memorial service to be held at our chapel. Memorial services could happen with or without the ashes present, depending on your preference. Because of this, the cremation could be happening before or after this ceremony.
For those wanting an open casket funeral/visitation, that is also possible. In this case, the body is embalmed and prepared for presentation. After the funeral is held, the cremation will take place. The ashes will be given to the next of kin according to the agreed timing thereafter. What astounds people is that these services can be exactly what they wanted while managing to be substantially less money than competitors.
How are Cremations in Clearwater, FL Performed?
Cremation services provide a process that prepares the body to be laid to rest in a humane and ecologically supportive manner. The process is not overly complicated but needs to be handled by qualified experts with safety protocols in place. All legal licenses and permits need to be obtained before a cremation can take place. Best Care Cremation works for you in this regard. We gather needed signatures from medical examiners and attending physicians required for each permit.
Once all legal specifications have been met, the body is placed within a lightweight container and sealed inside the cremation chamber. Scorching temperatures are applied, and within a few hours, the contents within the chamber have disintegrated by flames. All remaining elements are cooled and gathered for further processing. Then they are containerized and returned to the family.
Because all cremations are final (there is no way to reverse this process) families will be counseled about their options. They must sign acknowledgments of this understanding prior to the service being performed. There are many security steps taken at Best Care Cremation to ensure that your loved one will be treated respectfully and safely. The remains you receive back are verifiably those belonging to your departed.
Options for Memorializing Cremated Remains
When you have chosen to have services connected to cremations in Clearwater, FL, you will need to decide how you wish to memorialize the final remains. There are quite a few options that we have heard of people choosing over the years. Here are just a few:
Scattering: This is a very well-known option and, like many things, there are pros and cons to consider. A beloved nature spot or even a family property might be a good choice. No matter the location, be certain you know the rules, especially if it is on public land or private property. Seek permission before scattering. Some cemeteries offer cremation gardens for scattering purposes.
Containerized Remains: The ashes may be held in funeral urns or keepsake containers. The totality of the remains might be held in one location or divided amongst multiple containers if that is desired.
Jewelry: It is possible to have a portion of cremated remains kept close by in jewelry designed for this purpose. Necklaces, bracelets, rings, and other accessories can be ordered and purchased through the crematory.
Burial: Both above and below-ground burial or entombment is available for cremated remains. Many cemeteries offer earth burial as an option. Some memorial parks and cemeteries that have columbariums can also be chosen. These are specifically designed to house cremated remains within the niches of that structure.
Truly Unique: Cremated remains can be packaged to be buried near plantings such as trees as a fertilizer option. We've also heard of having cremains packed into customized fireworks. Others have opted to have the cremains mixed with concrete to create a water memorial, "coral reef." There are many less conventional solutions. Finding what speaks to you is crucial here.
Connect With Us To Discuss Your Options
As you prepare to say goodbye to your loved one, see if cremations in Clearwater, FL make sense for your situation. We invite you to connect with us at Best Care Cremation. Our facility is located at 15381 Roosevelt Blvd, Clearwater, FL 33760. Call us at 727-500-1707 to discuss your choices.
Cremations FAQ's
Is it better to be cremated or buried?
Both cremation and burial can be a wise choice depending on your religious beliefs. Financially speaking, cremation is a better choice because it does not require embalming and viewing. It also saves you great time from planning a stressful funeral.
How do you plan a cremation service?
Discover your cremation options.
Start a conversation with your family.
Speak with a funeral director.
Make a written record of your cremation wishes.
Arrange for the physical remains of your loved one to be transported.
Consider the type of ceremony you want to have.
What do I do with the cremated remains?
You may keep cremated remains at home if you want. With cremation, you can also have a burial and a graveside. Another option is a columbarium where other cremation remains are also placed. The last option is scattering ashes, the funeral home staffs will guide you for the scattering.